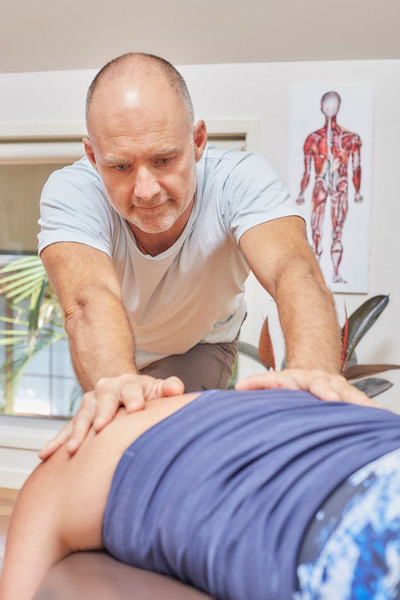 Adrian Shortland
Adrian Shortland is the Founder and Sole Director of Bodyalignment in Byron Bay. Outside of the clinic you might find Adrian casually correcting his friends' posture, or on the beach showing them pre-surf stretches.
Adrian's practice at Bodyalignment uses massage and exercise therapy in his approach to the rehabilitation of chronic injuries and lifestyle ailments. In his extensive work history, Adrian has been lucky to work alongside Australia's leading physiotherapist, chiropractors and many other therapists.
Over the years Adrian has created a new and unique approach to treatment and rehabilitation. This has been the culmination of thousands of work experience hours and ongoing research.
Adrian's Experience
Adrian has worked with some of Australia's most elite athletes in all forms of sports. This includes professional surfers and triathletes, dancers and Olympians. Adrian has also treated members of the Australian Wallabies and Australian Ice Hockey players. Take a look at what Adrian's clients have to say.
Over the last decade of massaging and lecturing, Adrian has learnt a great deal about effective and subtle techniques. These all contribute to his profound knowledge around body awareness, posture, body alignment and diet.
Adrian's Qualifications
DIP of Integrated Body Therapies
DIP of Sports Injuries
DIP of Remedial Massage
Cert IV Assessment and Workplace Training
Make an appointment to see Adrian today. Phone 0412 430 262.